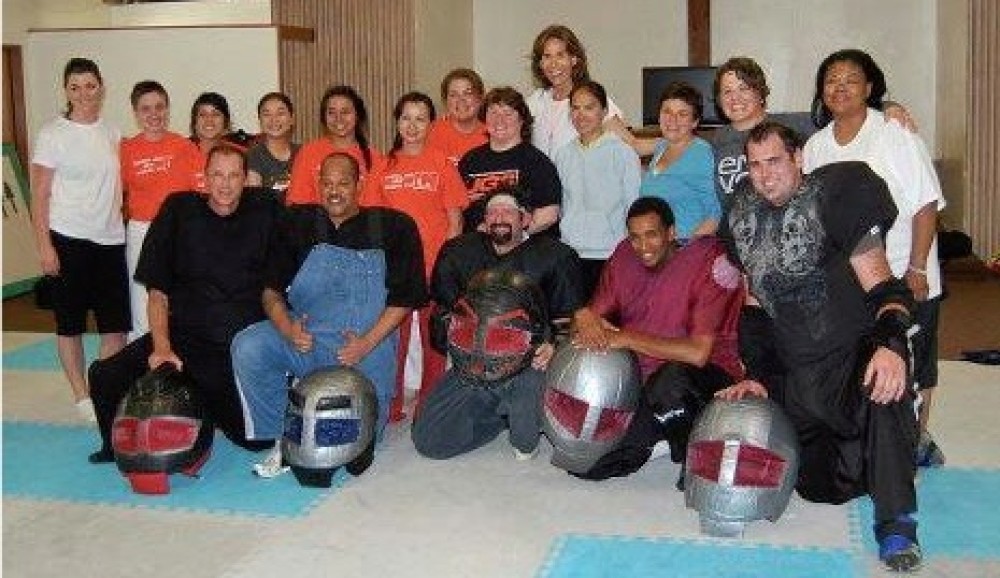 Our Basic Series is comprised of three separate 4-hour workshops that must be taken in consecutive order as the material in each level builds on the prior workshop. This comprehensive series covers everything from assertive communication and boundary setting skills to physically defending against a real world assault. All of these skills are practiced in realistic scenarios against our fully armored mock assailants so students have the opportunity to use their voice and body to defend themselves while feeling the stress of a real crisis.
Level 1 
Target denial and violence avoidance skills 
Verbal boundary setting and de-escalation techniques 
Physical defense against a front attack
Level 2
Defending against grabs and chokes from behind
Getting knocked down/fighting from the ground
Defense against the sucker punch
Level 3

 
Ground assault and rape defenses
Individual workshops are $95.00 per person
A $50.00 deposit is required in order to secure your spot. Full payment is also welcome in advance of the class (see drop-down menu below), but if you choose to pay just the deposit, the balance will be due by the Wednesday prior to the date of the workshop.
No one is ever turned away for lack of funds! If you want the training, we will find a way to make it happen. Please contact Meredith Gold to discuss your situation.
Winter/Spring Schedule 2018

 
Level 1 – Verbal Boundary Setting and Defense Against A Front Attack 
Sunday, February 4, 2018        10:00am – 2:00pm
Class Location: B/G/A  8558 W. Washington Bl., Culver City, CA 90232
**Your spot in class will not be confirmed until you have communicated with us directly, so if you have not already done so, please contact Meredith Gold to confirm that there is still space in the workshop(s) you'd like to attend. Once payment has been accepted, you will receive a confirmation e-mail and registration form, as well as some important pre-workshop information.**